Au Naturel: Europe's most beautiful places to visit
Although it is not the biggest of continents, Europe has a lot to lure visitors from across the world. Other than luxurious beaches, limestone cliffs, sleepy little towns, and lavender fields, it also boasts of being home to some of the best mountain views on the planet. Here's our pick of some of the most beautiful places to visit in Europe.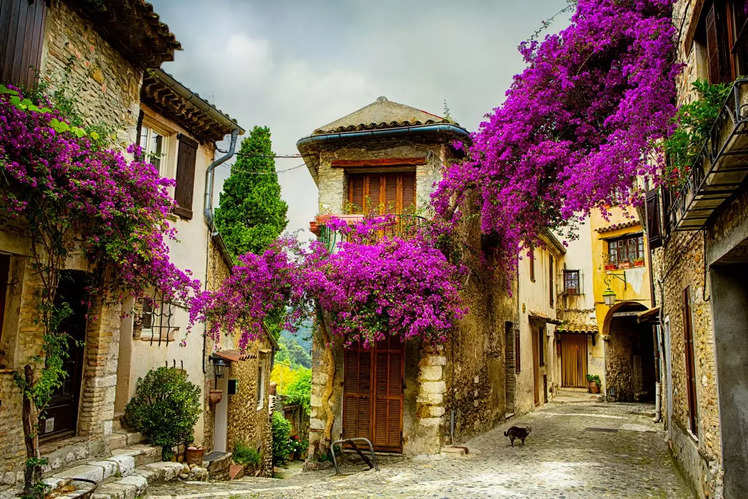 Credit: iStock
02
Provence, France
Lavender fields stretching over the horizon, Michelin-starred cuisine, scenic roads, art studios, mountain passes, and the glittering blues of the Mediterranean Sea, are just some of the highlights that make Provence stand out in France.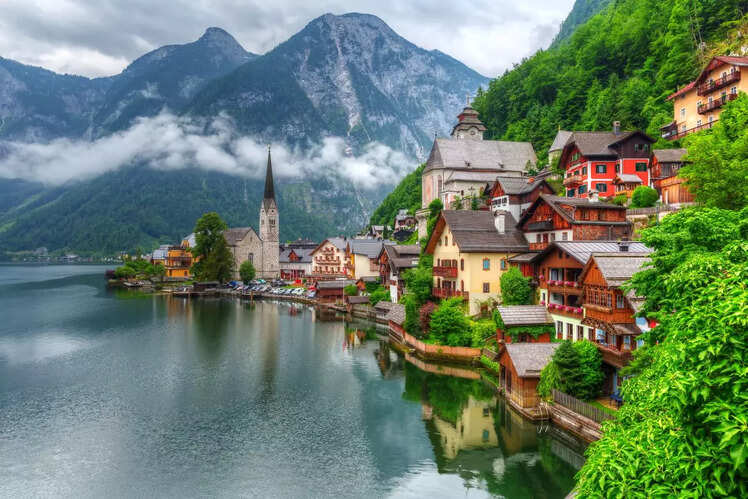 Credit: iStock
03
Hallstatt, Austria
Lush green meadows and majestic glaciers combine to create a unique appeal for this spot. A UNESCO World Heritage site, Hallstatt is also known for its ancient salt mine with the oldest wooden staircase in Europe; these are around 3000 years old! A popular destination for snowboarding and skiing, you need to mark this place in your travel wish list if you want to avoid crowds.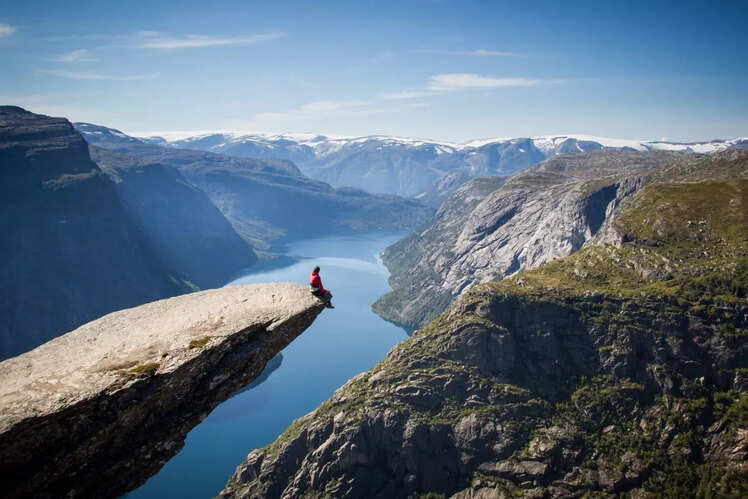 Credit: iStock
04
Trolltunga, Norway
What is unique about this place is that every corner of this place seems to undo the other. Trolltunga is one of the most spectacular and scenic cliffs in Norway, and stands at a height of around 700 m above the Ringedalsvatnet Lake. Trolltunga, located at the western edge of the Hardangervidda plateau, was actually carved by the icecap that once covered most of Scandinavia.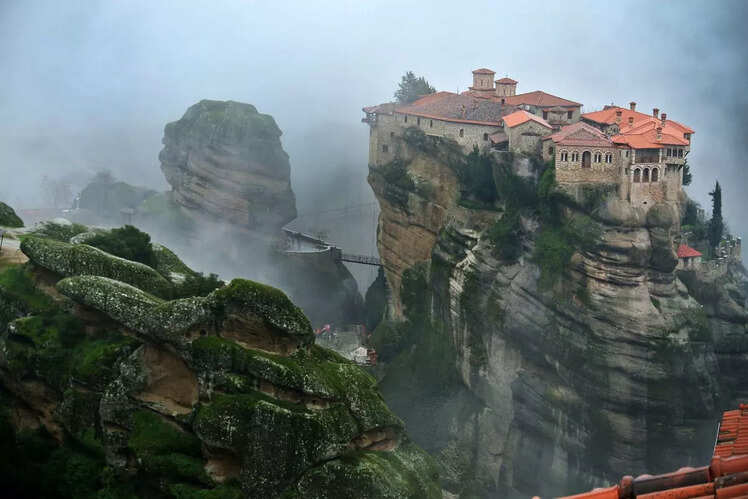 Credit: iStock
05
Meteora, Greece
Listed as a UNESCO World Heritage Site, it is well-known for being the largest archaeological site in Greece. Today, just 4 of Meteora's 24 original 11th-century monasteries, which were built on almost inaccessible sandstone towers, survive. These giant rock pillars with monasteries create a surreal landscape that you will find nowhere else in the world!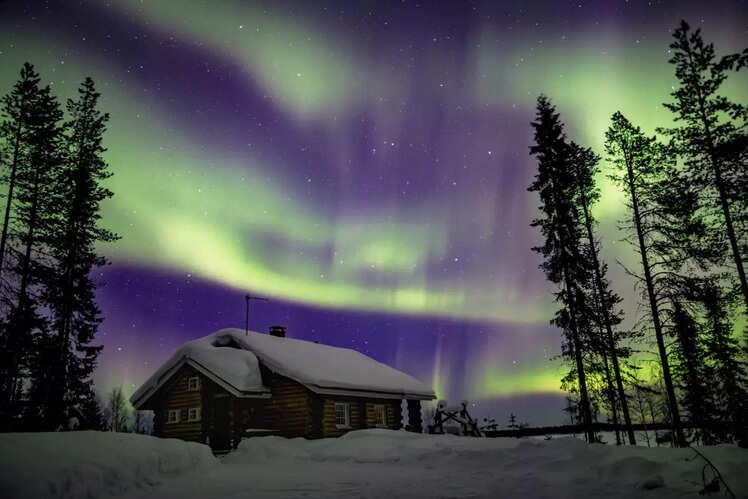 Credit: iStock
06
Lapland, Finland
With a reindeer population outnumbering its human residents, unique landscapes, and frequent Northern Lights on display, Lapland is a magical place to spend a dream vacation. Every season is uniquely different from each other here, whereas during the winters, it turns into a wonderland. This northernmost part of Lapland actually lets you reboot in nature.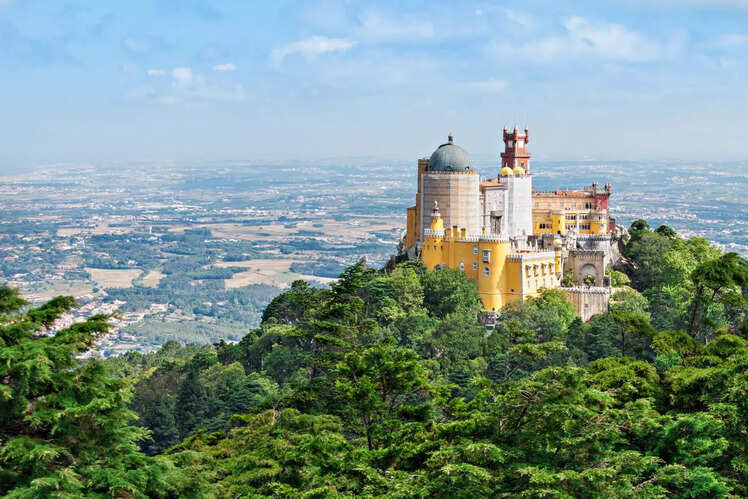 Credit: iStock
07
Sintra, Portugal
This gorgeous spot seems straight out of fantasy novels, where exotic villas, whimsical palaces, and ruins of a moors peep through pine-covered hills. When here, don't miss to stroll around its cobbled streets and the Gothic national palace.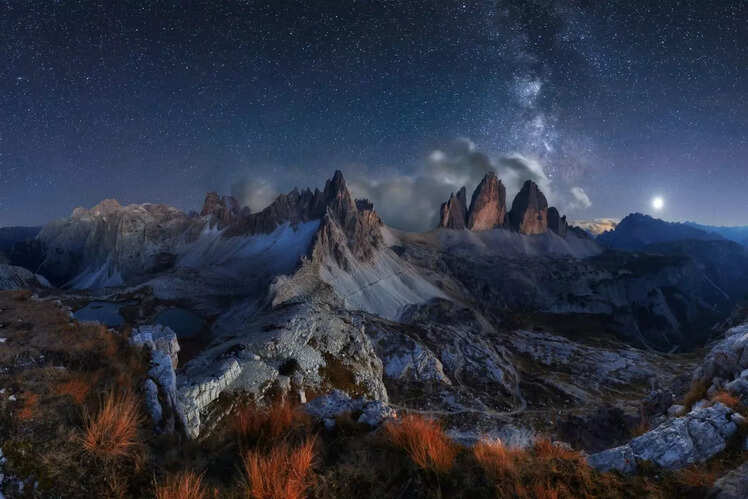 Credit: iStock
08
The Dolomites, Italy
The Dolomites stretch across the northeastern part of Italy, and the beauty and diversity of the landscapes that you get to see here is just gorgeous. This part of the country is also like an ideal playground for adventure seekers and those wanting to get a taste of the region's cultural heritage. When here, make the most of your time.
Credit: iStock
09
Kirkjufell, Iceland
It's one of the country's best places to witness the Northern Lights, and is also one of Iceland's most photographed sites. The beautiful and towering Church Mountain, is a distinctly-shaped mountain that looks like scooped ice cream, or can be compared to a witch's hat!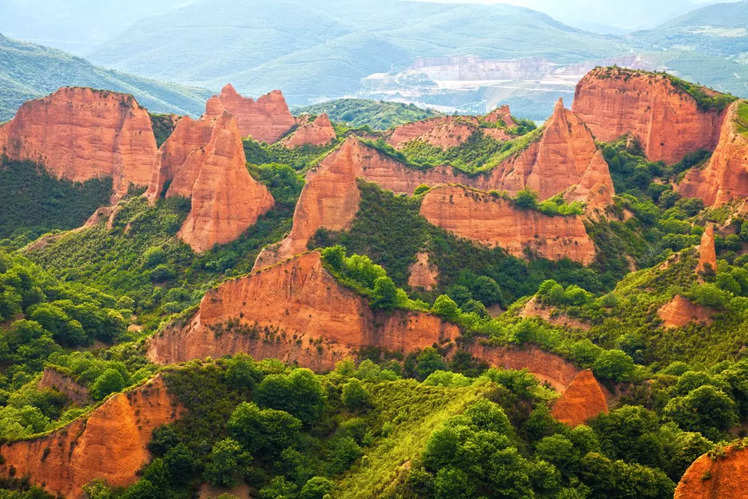 Credit: iStock
10
Las Medulas, Spain
You can reach this spot in a four hour ride from Madrid, and its unusual landscape will take you by surprise. This spot once served as one of the most important gold mines of the Roman Empire, and its beautiful yet unusual landscape was created by the unique mining technique employed by the Romans during that time.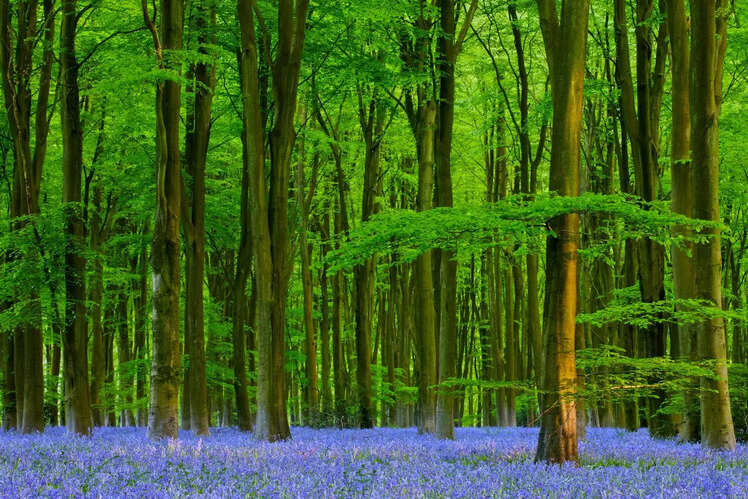 Credit: iStock
11
Micheldever Wood, England
Located around five miles away from Winchester in Hampshire, it is a beautiful forest with wandering deer, woodland birds, and beech trees. If you visit this place during the spring season, it becomes even more mesmerising with bluebells that take over the forest floor!